DIY tiki planter




* This post may contain affiliate links

Doesn't this tiki face make an adorable planter?! Especially for my aloe plant. It gives him some wild and crazy looking hair.

He has a nice sandy looking texture and the best part? He cost me a buck! Yes!!

What you'll need:

a tiki cup (I got him from the dollar store)
Rust-Oleum multi-colored texture spray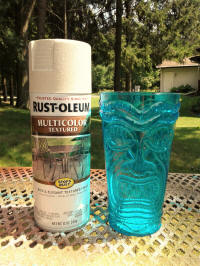 Take your tiki cup and give it a coat of the texture spray
. I chose this caribbean sand color and love it! It totally looks and feels like sand too.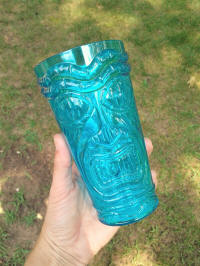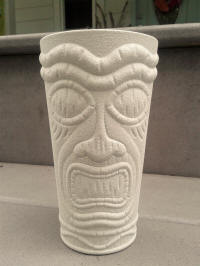 I gave my cup 2 coats to make sure it was nice and thick and covered good. Once it is dry completely just add your plant. Succulents are perfect for a planter like this. I added a handful of rocks to the bottom for drainage and for more stability. Then I added the dirt and my medicinal aloe plant
.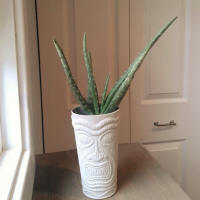 Don't you just love his hair?! :)


do it yourself
Want more DIY's?