Tea cup & saucer standing bird feeder




* This post may contain affiliate links

This is such a fun and easy DIY and these little feeders make great gifts for just about anyone: mom, grandma, aunts, friends, teachers, the neighbors - and everyone loves them!

What you need: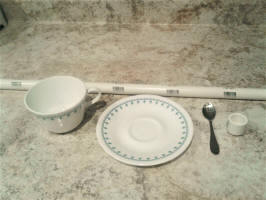 tea cup and saucer (find these at your local thrift store for cheap!)
tea spoon or baby spoon
pvc pipe cutter
or a

hacksaw

1/2" piece of pvc pipe
1/2" pvc cap
E6000 glue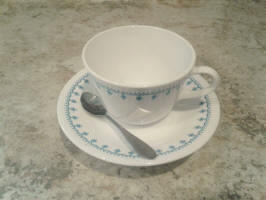 First start by glueing your tea cup onto your saucer. Line the bottom edge of your cup with your E6000 glue
and then place it onto your saucer to dry. You can also then, glue on your spoon.

Now you need to patiently wait for this to dry together good. I usually wait about 6 hours or longer just to be sure, but I suggest letting it dry overnight.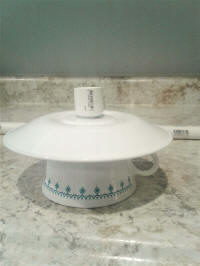 Once that is dry, turn it upside down so that your saucer is facing up. Now you are going to glue on the pvc cap. Glue the top (closed) end of the cap onto the middle of your saucer. Try and get it good and centered and then, again, let it dry completely.



Now depending on how tall you want your feeder to be, use your pvc pipe cutter
or hacksaw to cut your pvc pipe to desired length, adding on about 3" to allow for the piece of the pipe that will go into the ground.

When your teacup has dried completely you are ready to use it. All you need to do is push your pipe into the ground wherever you would like you cup and push the pvc cap onto the pipe! Then fill it up your bird seed and wait for new visitors.


do it yourself
Want more DIY's?