DIY painted tree stump stool chairs




* This post may contain affiliate links.

You will need:

stumps
sander or sand paper
acrylic paint and a an older stiff brush
spray acrylic sealer - clear gloss spray

Take a sander or sand paper to the top of each stump just to get off all of the rough edges and smooth it out a bit.



Dust it off.

Squeeze out a quite a bit of paint out of the bottle directly onto the chair and smear it around with an old brush. Because the wood is not smooth it will be a bit more difficult to spread the paint.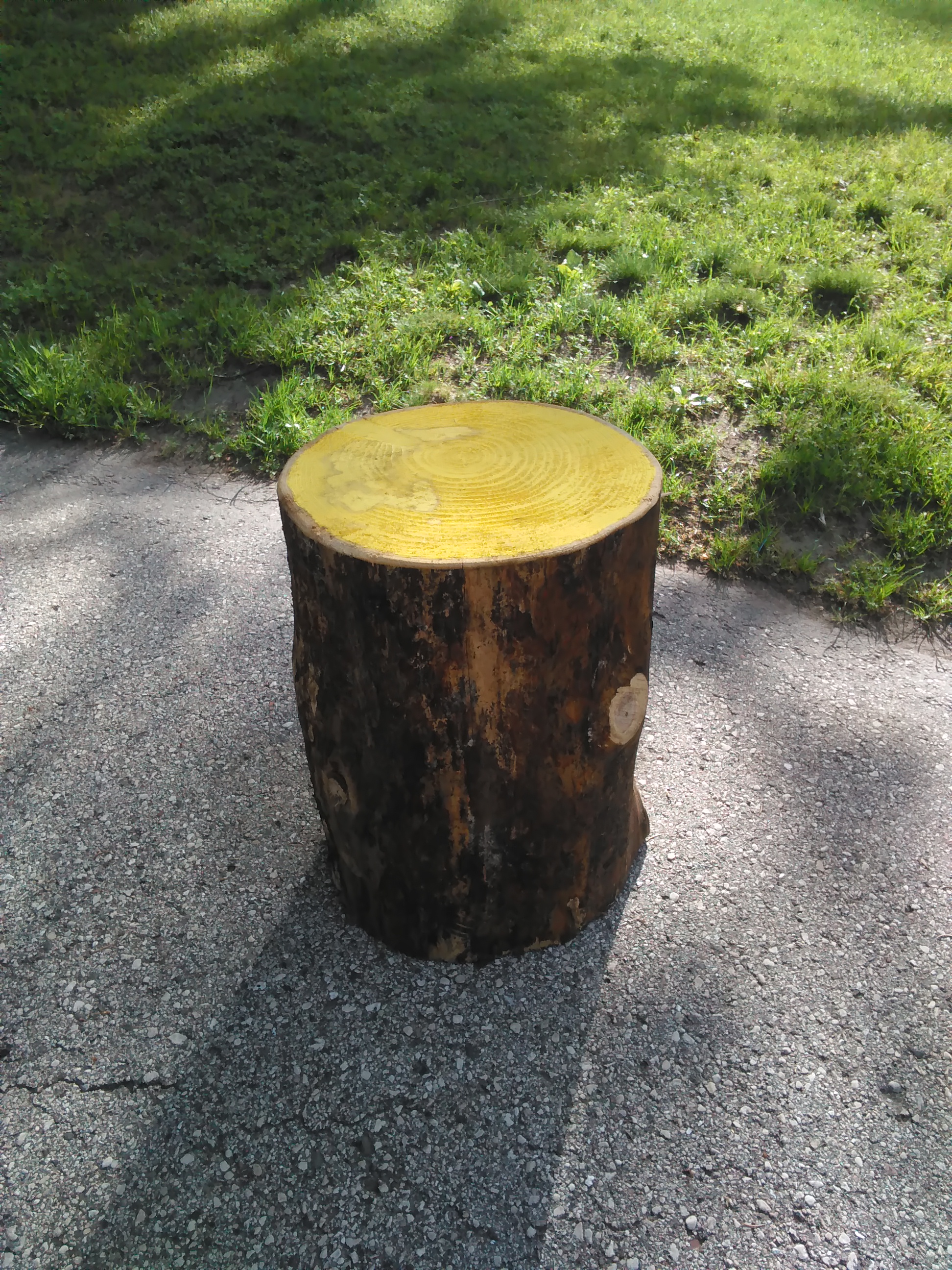 Wait for it to dry.



Once it's dry, spray it with 1-2 coats of an acrylic sealer to help protect the paint. Then wait about 24 for the sealer to dry.

Then try out your chairs


do it yourself
Want more DIY's?