Spring wreath




* This post may contain affiliate links.

Right when it's feeling like spring up here in Wisconsin, we get a snow storm. From the 60's to snow in less than a week.

I was soooo ready for spring to come so I'm forcing it by getting my spring decor out. At least I can try to trick myself right?!

I had a grapevine wreath that was needing some updating, so I ripped off the stuff on it and started new.



Other than the grapevine wreath, I found all of my flowers and ribbon at the dollar store. And if you're lucky, many times you can even find a grapevine wreath there too!

You will need:

grapevine wreath

flowers
wire cutters

hot glue
optional: ribbons, letter, etc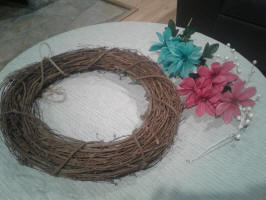 Start by taking the tops of your flowers off of the stems. If you use flowers similar to my white ones, cut a few of those to 2-3 inches long.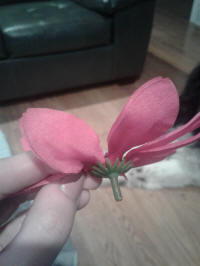 Arrange some of your flowers onto your wreath until you are happy with how they look. Then hot glue your flowers to your wreath.

After you have the flowers glued on you can start adding the little sprigs or stems to how you like them. I also added a bow with some burlap ribbon just to give to add a little more to it.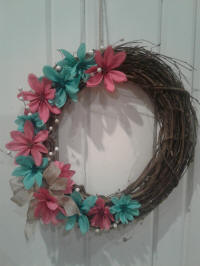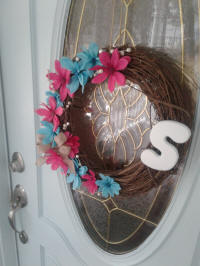 Add your inital letter or any other item you would like.

Once it's dry you can hang it up and welcome spring to your home!


do it yourself
Want more DIY's?