DIY solar light adjustable stands




* This post may contain affiliate links

These are SO easy, SO cheap and add SO much fun to your yard. They can be any color and any size!



What you need:

1/2" pvc pipe
pvc pipe cutter
or a hacksaw
cheap solar lights (I get the $.97 ones from walmart)
spray paint for plastic


Start by deciding what lengths you want your lights to be. Do you want some really tall ones? Some shorter ones? Decide where you want them to go and jot down what heights you want them to be. Keep in mind that they will get shoved into the ground, so add a few inches to adjust for that.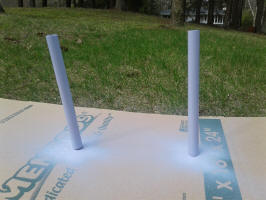 Then use your

pvc pipe cutter
to trim your pipe to all your desired lengths. Once you have all your pipes cut it's time to spray paint them and wait for them to dry.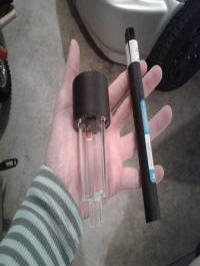 Then take the black bottom stake off of the solar light so that you are left with just the black top of the solar light and plastic bulb part.

You can either toss the stake or save it. Hey, you never know, you may need it for something else down the road!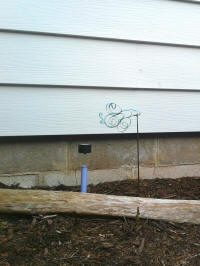 Place your pvc pipes into the ground where you would like them to go and the bottom portion of your solar light will fit perfectly into your pvc pipe!


do it yourself
Want more DIY's?