Summer themed flamingo hose wreath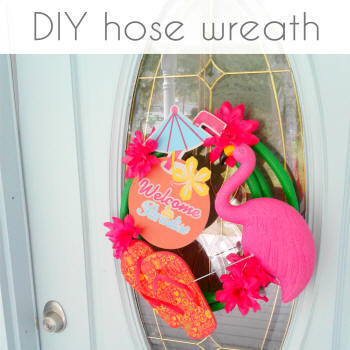 * This post may contain affiliate links

What else do you do with a leaky, broken hose? Turn it into something new!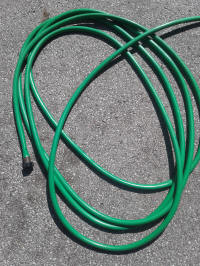 With a few items from the dollar store, you can easy DIY your own hose wreath too.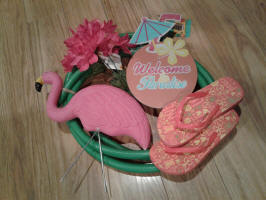 What you need:
cheap or broken garden hose

some decor items (I got mine all from the dollar store)
hot glue gun and glue

twine
craft wire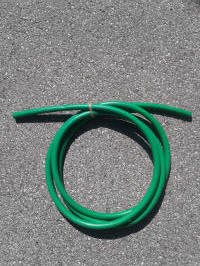 Start by laying out your hose and deciding how much length you want on it. Do you want it to loop around a few times or just once? Make it look however you want. I wanted a few rings to mine, so I made a few loops. When you are satisfied, use some twine or rope to make a nice, tight knot so that it stays together. I wrapped the twine around my hose a few times to make sure it was secure and then tied the knot.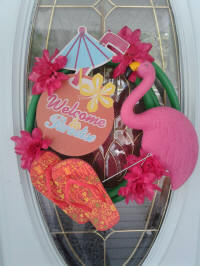 Then get out your decor items and decide on a layout for them. I mostly used hot glue to glue everything into place. I did use wire to hold the flip flops on the hose and in place and some twine to hold the sign in place too, but then I added some glue for extra holding strength.



When I had everything glued on, I trimmed off the excess ends of my hose. If you want to leave them on you definitely can.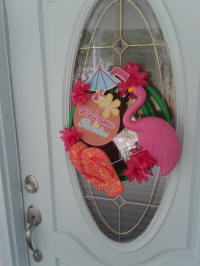 Then depending on how you hang it, add your twin or ribbon for it to hang from.


do it yourself
Want more DIY's?