DIY beach inspired fish mobile




* This post may contain affiliate links

I had this little space in my yard that needed some color. It doesn't get any sun and the deer keep many flowers from blooming so I needed something "crafty" in there.

I had a few spare sheperd hooks so I knew I could make something to hang from there and this fish mobile was perfect!

What you'll need:

jig saw

some wood (I used leftover 1" thick standard wood)
11 eye hooks
natural jute twine

a piece of driftwood
sandpaper or sander

drill and small drill bit
some acrylic paint
clear acrylic spray sealer


Start by making a fish template on a piece of paper. Once you are happy with your fish, cut it out and trace it onto your wood. I traced out 5 images of the fish on to my wood.

When you have them all traced out, use your jig saw
to cut out each fish.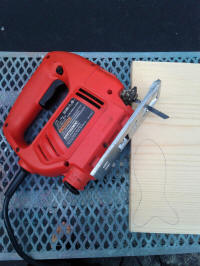 When you have all your fish cut out, it's time to add a tiny hole to the top or head of your fish so your eye hook will screw in nicely. Just use the smallest drill bit you can find and start a little hole just a bit shorter than your eye hook is.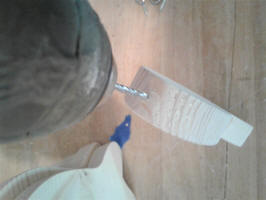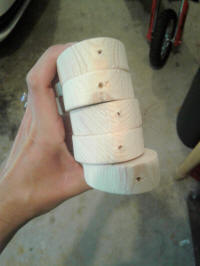 When you have your holes drilled, pull out your sandpaper and sand around all of the edges to make your fishies nice and smooth.




Then it's time to paint them. I painted them all with a white primer first and then tape off areas to give my fish some stripes. Fortunately for me it was a nice sunny day so my fish dried very quickly. When the paint has dried completely, add a good coat of your clear acrylic spray sealer
and let that dry.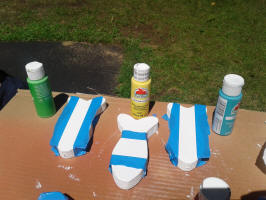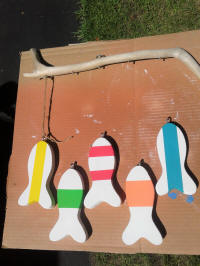 When they have finished drying it's time to add the eye hooks
. Insert an eye hook into the top of each fish head. Then line up your fish along with your driftwood piece and determine where your eye hooks will go in the driftwood.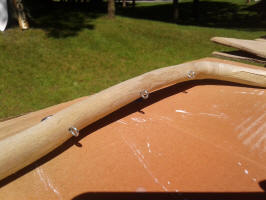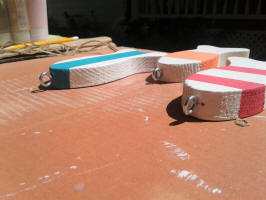 Determine the length you want each of your fish to hang and start attaching them by using your jute twine
and putting a knot around each eye hook. Then take your last eye hook and turn it into the top of your driftwood to hang up your mobile.


do it yourself
Want more DIY's?