DIY easter candlestick decor




* This post may contain affiliate links.

I have candlesticks that I keep on my mantle, but I wanted to change them up a bit for the Easter holiday and this easy DIY was perfect!

All you need:

plastic easter eggs

a small bowl or plate (I found mine at the dollar store)
easter grass

a glue gun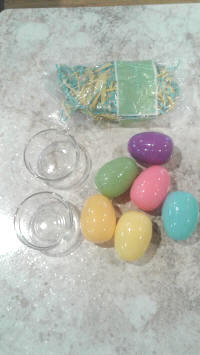 Start by gluing your easter eggs to each other. Start with the flat side down and glue an egg on top.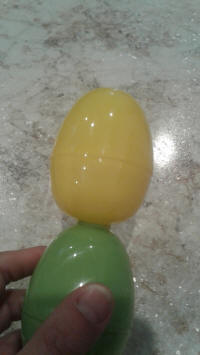 Once you have all your eggs glued together, place some glue on the bottom of your bottom egg and attach them to your bowl.






Once the glue has dried and your eggs are tight in the bowl, add a bit of easter grass to the inside of the bowl around your eggs.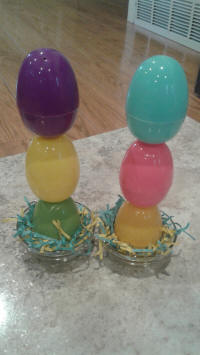 Now replace these easter eggs
with your candle and wait patiently for the Easter bunny!


do it yourself
Want more DIY's?