DIY shower/bath bombs

I love these little guys. They are a great way to get going in the morning, relax after a long day or help clear out stuffed up sinuses. All you do is toss one in the back of the shower when you are ready to get in and let all the hot steam melt the bomb and diffuse the scent into the air with you. They are awesome!




* This post may contain affiliate links.

You will need:

1 cup baking soda
1/4 - 1/3 cups water
about 4 drops total of essential oil

bowl
spoon
silicone mold




Put your baking soda into a bowl and slowly add in your water to make a thick paste. You want to be able to grab a handful and mold it into a shape without it crumbling or without it running out of your hands.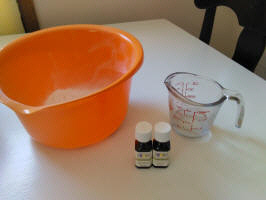 Once you have your consistency good, fill up your silicone mold
. Make sure to pack them into their molds tightly

You need to then let them dry completely. This takes a very long time. To help mine dry faster, I put them in a 200*F oven for about 30 minutes and then left them in the oven overnight.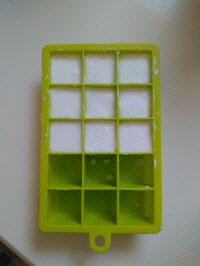 Take them out of their molds. If they are still damp, let them dry out some more.



Once they are completely dry, add your essential oils to the top of the shower bomb and store them in an airtight container. I made a few different scents, so I am storing them in seperate jars.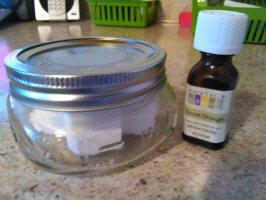 For clearing sinuses, try eucalyptus, rosemary and peppermint.
For relaxing, try lavender and chamomile.
For a nice pick me up, try peppermint, orange and lemon.


do it yourself
Want more DIY's?