Concrete block planter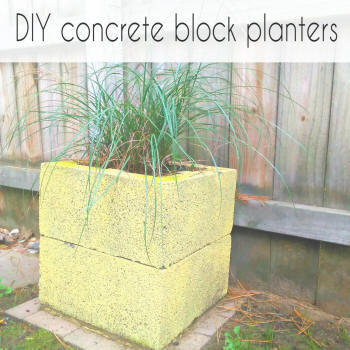 * This post may contain affiliate links.

In the process of remodeling our kitchen, we had to take down a chimney in order to make our kitchen larger. Most of the concrete blocks were broken during the process of knocking it down, but we managed to save some because, well...you know...."I can reuse those!"

They sat around our back yard for awhile until I finally decided how I wanted to use them.



We have a little section in the back corner of our fenced in back yard that we wanted to do something with. I wanted to make it a little garden seating area, but nothing seemed to work out right.

In sticking with our beachy theme for our area, we made a little patio area with smooth beach stones as well as some flag stone. And to anchor the edges of our patio area I decided to use my concrete blocks to make planters.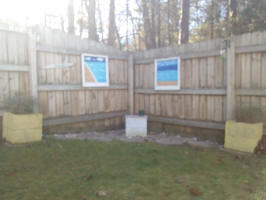 Now, you can use any size block you would like as they do come in a variety of shapes as well as styles. Mine happened to be 16" square so that's what I used.

Once you have your blocks, give them a good coat of an extra coverage spray paint. I painted mine a pale yellow color to blend in with the rest of my decor.

Stack 'em up as high as you'd like and add your plant. If you don't want to have the entire thing filled with dirt, put some empty water bottles in the bottom before adding some dirt.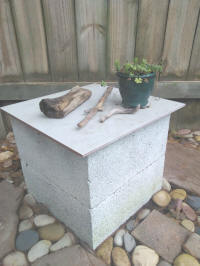 I still had 2 blocks leftover so I also made a little table for the patio. I stacked up two blocks and then put a 16" ceramic tile from my local Home Depot to make a top for my table.

Now to find the perfect metal chairs.....


do it yourself
Want more DIY's?